Ecomnet is your number one source for kids face masks, medical face masks and Surgical Face masks. Our goal is to help flatten the curve. We supply face masks and medical supplies to office, business, hospitals, and organizations.
PURCHASE FACE MASK PACKAGES. ORDER FACE MASKS IN BULK AND SAVE.
The more you order, the more you save per piece.
Which one should you get for your needs?
ASTM International (American Society for Testing and Materials), develops a range of consensus standards that are adopted and used globally across industries. The standards created by ASTM are designed to enhance safety and improve the quality of consumer and industrial products.
When you hear someone referring to "Level 1" or "Level 2" masks, they are referring to the ASTM standards. They are based on BFE, PFE, fluid resistance, breathability, and flame spread.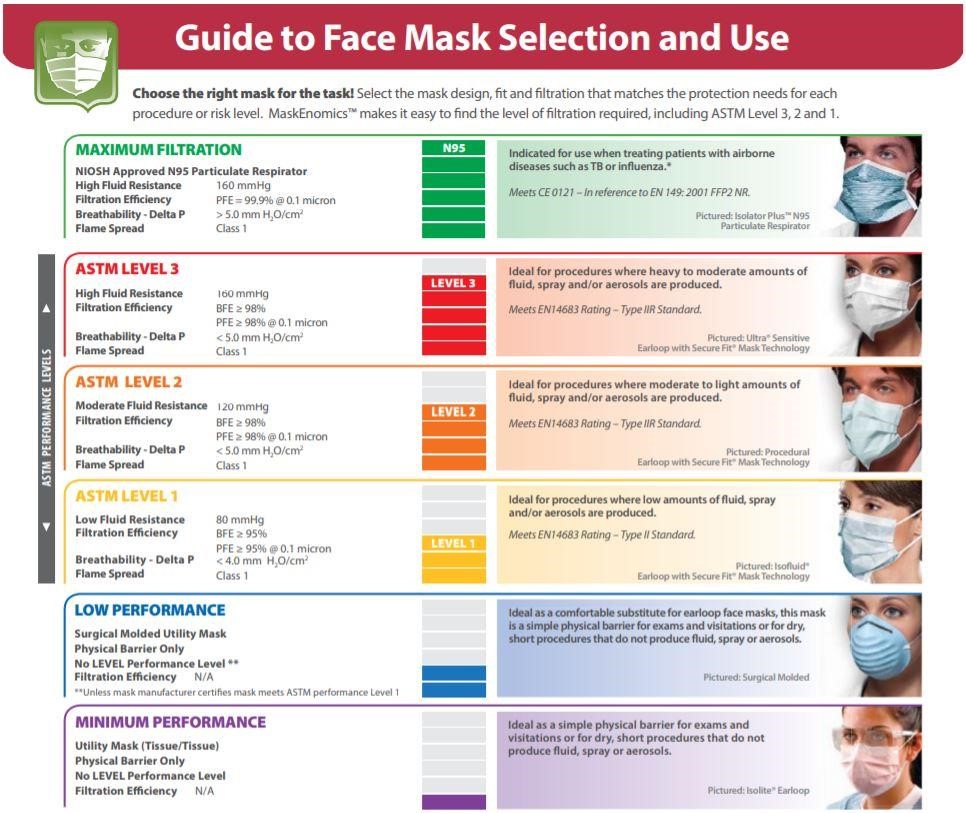 How long can you wear a face mask
Disposable masks or surgical masks should not be worn longer than a few hours and never be reused after they have been worn. If you must remove your respiration mask, do not reapply it. Disposable of the surgical mask, wash your hands again and apply a new mask.
Most N95 face masks can be worn up to 8 hours but ensure you check the manufacturers instructions for more specific details on how long you can wear it. A general rule of thumb is that if the inner lining of the face mask becomes moist, then it is time to replace your face mask. Dispose the worn face mask in the trash safety and wash your hands thoroughly with soap or hand sanitizer after use.
Should I wear a face mask to protect myself from COVID-19?
According to the CDC (Centers for Disease Control and Prevention), it is recommended that people wear face mask coverings in public settings and when around people who don't live in your household, especially when other social distancing measures are difficult to maintain.
Facemasks may help prevent people who have COVID-19 from spreading the virus to others.
Face masks are most likely to reduce the spread of COVID-19 when they are widely used by people in public settings
Facemasks should not be worn by children under the age of 2 or anyone who has trouble breathing, is unconscious, incapacitated or otherwise unable to remove the mask without assistance.
Continue to keep about 6 feet between yourself and others. A facemask is not a subsitute for social distancing.
For any questions regarding face masks or medical supplies, contact us or email support@ecomnetusa.com